Business Environment
Coquitlam's Business Environment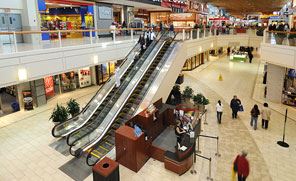 The City of Coquitlam is committed to creating a business environment which allows your business to grow and prosper. The City has streamlined processes and is committed to the continuous improvement of the business environment. The City of Coquitlam is dedicated to ensuring that you receive excellent value from your investments in our community.
Coquitlam supports the success of your business and aims to be the easiest place in Metro Vancouver to start and grow a business - these factors contribute to our success.
Location
Coquitlam's major industrial area is positioned near the geographic centre of Metro Vancouver with easy access to the expanding Trans Canada Highway corridor. This area has been the choice of major retailers including:
Home Depot
HomeSense
IKEA
Rona
Other major furniture retailers
Serving as the business and retail core of the Northeast Metro area, Coquitlam City Centre is served by SkyTrain (rapid transit). City Centre offers an attractive and diverse urban core, including one of Metro Vancouver's best shopping areas, coupled with excellent community and outdoor amenities.
Access
Coquitlam has excellent access to major routes like the Trans Canada Highway (Highway 1) and the Lougheed Highway (Highway 7), international rail corridors, Port facilities and the Vancouver and Abbotsford International airports. Coquitlam is 40 minutes from downtown Vancouver and 40 minutes from the United States border.
Market
Coquitlam's population of 149,894 is expanding. Metro Vancouver estimates the population of Coquitlam to be 176,000 by 2021 and 224,000 by 2041. The Northeast Metro Area is expected to grow at similar rates.
Labour Pool
Coquitlam has access to a large and well-educated labour force. The City is within close proximity and has easy access to the 2 million-plus population of the Lower Mainland.