Lights at Lafarge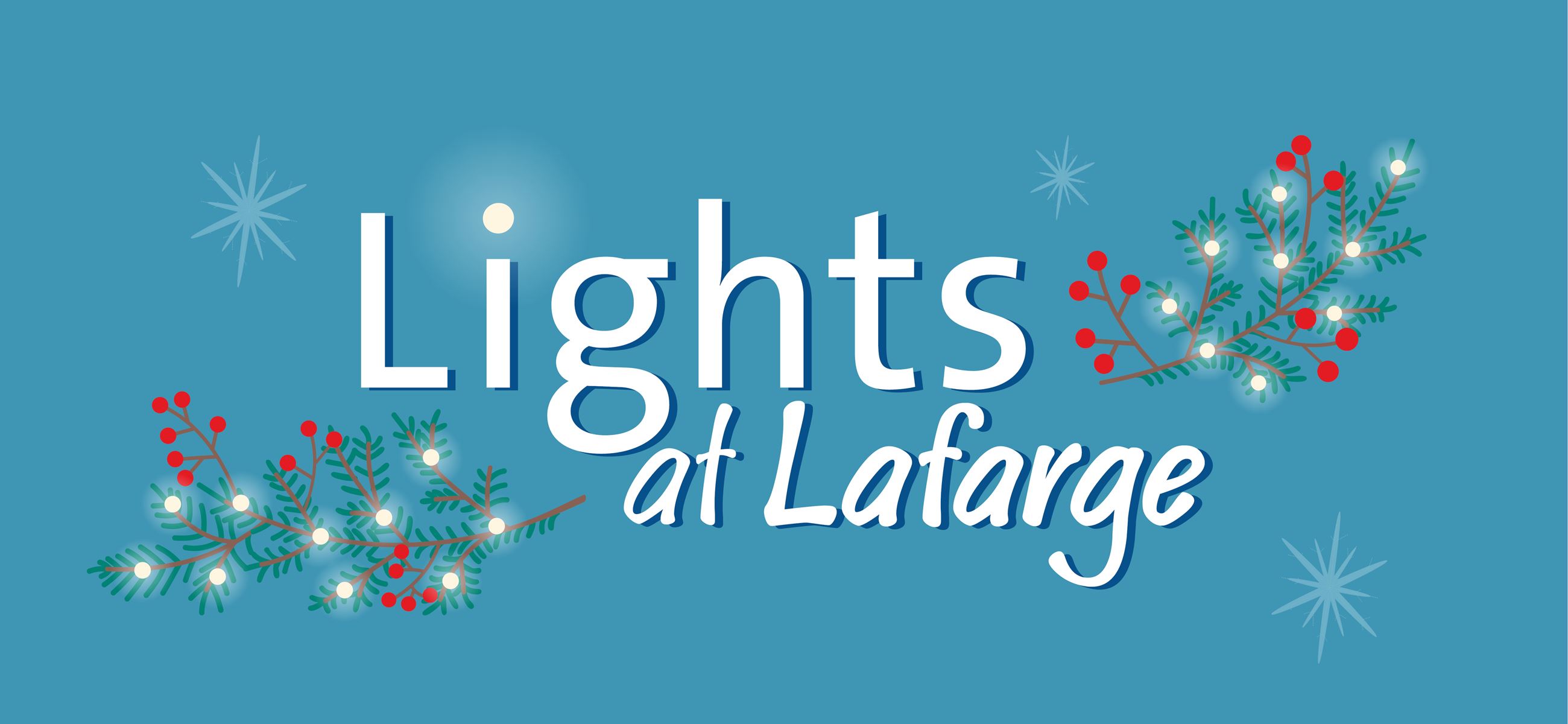 Kick-off Event Survey
Did you attend the Lights at Lafarge Kick-off Event on Nov. 26? Let us know how we did!
Participate in the event survey for a chance to win a $100 gift card from our Event Survey Partner, Coquitlam Centre. The survey will be open until 11:59 p.m. on Saturday, Dec. 10.
I understand by submitting this form I am consenting to the collection, storage, use and disclosure of my personal information for the purposes of the Lights at Lafarge Survey in accordance with the Freedom of Information and Protection of Privacy Act. I understand that my personal information will be disclosed to a third-party service provider (i.e. website host Civic Plus) located in Canada for the purpose of processing my survey. If you have questions or concerns about the collection of your personal information please contact Wondy Chan, Acting Cultural and Community Event Supervisor, by emailing or calling 604-927-6968.

Lots of Opportunities to Enjoy the Lights
Produced by the City of Coquitlam and presented by Coquitlam Centre, Lights at Lafarge is Metro Vancouver's largest free outdoor winter lights display.
The lights turn on at dusk and remain on to 11 p.m. nightly until mid-February, and through midnight on New Year's Eve. For the best viewing experience, skip the crowds by coming before 6 p.m. or after 8 p.m. on weeknights and avoiding weekends.
It's a great photo opportunity any time you go—make sure to post your pictures on social media tagging #lightsatlafarge and #explorecoquitlam.
Open daily
Serving falafel
Gordo Mini Doughnuts
Open daily (weather permitting)
Serving mini doughnuts
Mom's Grilled Cheese
Open Thursday to Sunday
Serving gourmet grilled cheese sandwiches
The Praguary
Open until Dec. 6; Dec. 11; Thursday to Sunday Dec. 26 – Jan. 31
Serving chimney cakes and soft serve
Rocky Point Ice Cream
Open Monday to Friday, 4:30 – 10 p.m.; Weekends 11 a.m. – 11 p.m.
Serving seasonal drinks, fresh baked goods and ice cream
Park Spark Pop-ups at Lights at Lafarge
Join Coquitlam's Park Spark team at Lights at Lafarge! We'll be hosting activations nightly Tuesdays to Saturdays throughout the season, rain or shine.
Visit the Park Spark web page to view the upcoming schedule.
Getting to Lights at Lafarge
While there is some on-site parking at Town Centre Park, the Lights at Lafarge are popular and can get busy. Visitors are encouraged to walk, carpool or take transit.
Use Translink's Trip Planner or ride the SkyTrain to the Lafarge Lake-Douglas Station for easy access to Town Centre Park.
If you're driving to Town Centre Park, check the City's digital parking counters to view real time parking availability.
About Lights at Lafarge Presenting and Event Survey Partner, Coquitlam Centre
Situated in the heart of the Tri-Cities, Coquitlam Centre features over 910,000 square feet of retail on two spacious levels. Coquitlam Centre is the fifth largest shopping centre in British Columbia, offering over 200 retailers including Hudson's Bay, Walmart, London Drugs, Sport Chek, T&T Supermarket, Best Buy, Golf Town, Apple, UNIQLO, lululemon athletica, Sephora, MAC, Aritzia, Plenty, Urban Barn and H&M all in one convenient location. Coquitlam Centre is a Morguard Managed Property. coquitlamcentre.com